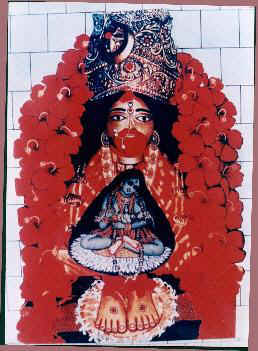 TAARA MAA
Tarapeeth, West Bengal
--Click on an Image to see it Full size--
SAKTHI PEETAS
Sakthi Peetas are the most sacred sites of the Saktha religion. Temples dedicated to MAA are situated in these places. Though mythologically these peetas are associated with the Sati legend, these sites seem to be places where some extraordinary forces of nature are existing.
---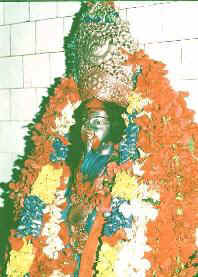 --Click on an Image to see it Full size--
---
TIME FOR A PRAYER [42 KB. MP3 File]
We shall try to link this site to some of the excellent sites put up by Devotees of MAA all over the world.

Tantric Home Page - An Excellent site - Lot of Images of MAA for downloading. No worshipper of MAA should miss this site.

SHREEMAA Ashram - The home of SREE MAA and SWAMI SATHYANANDA SARASWATHI . Visit the site and get their blessings.

Om Sri Skandhashramam - Learn more about the life, lineage and the work of H.H. Swami Santhananda and his Magnificent
Obsession with MAA.

SIDDHI VINAYAK Temple- A great site. Must for all Bakthas. The
site of SIDDHI VINAYAK Temple, Prabhadevi, Mumbai. Has tonnes
of Images and Audio files for downloading.

Kalighat Kali Temple - The legend and history of the temple. Includes a pilgrim's Guide and photo gallery.
---
---
Do you have any questions about worship of MAA or doubts about your Upasana? We may be able to help.We have started a new Yahoo group called Saktha Family for the benefit of the Bhakthas and Upasakas of MAA.
The group has more than 300 members. Some of them are advanced Upasakas.Please join the group now & post your questions on the message board.Check the existing messages.You might find the answer to your queries.